Did you have mixed reactions the first time you stepped in Naples? Were you wondering whether it was a good idea to set on the trip in the first place? The truth is, we've been there before. But the good news is, no other place would be more fun to visit than Naples if you just know the exact things to do and places to visit during your tour.

Naples is among the oldest and yet largest cities in Europe. She is called the Grand Dame, and as we continue our journey, you will realize it deserved the name. Naples is an intense and surprising place. This makes it a challenge for you to understand what are the best things to do. But don't worry anymore, I have your back covered. Below is a list of the fascinating things to do in Naples that will make your trip memorable.

Rule #1: Grab a Pizza in Naples
It doesn't matter how short your visit to Naples is, make sure you give yourself an opportunity to enjoy their mouth-watering Pizzas. For your information, Pizza was invented in Naples, this means, they are the best at preparing Pizzas. They follow all the rules to the letter and a single bite of their Pizza will make you feel the difference.
There are different eateries offering different types of Pizza in the city. Visit any pizzeria that's serving "Vera Pizza Napoletana," which is an authentic Neapolitan pizza; you will thank me later. If you don't have enough time to sit down and enjoy your pizza, you can opt to order for Pizza Fritta which is technically fried pizza which is ready to be enjoyed on the move.

Stroll through the streets of Naples
The best way of understanding the history of a city is by interacting with its residents. This is no different when it comes to Naples. Other than interacting with the residents of Naples, there are significant historical sites in the area.
There are great historical sites to visit in Naples town; the streets are well decorated with shrines of lost loved ones, saints and many more. There are also significant religious landmarks which are well represented by A Miglio Sacro or Hole Mile which is in the Sanita district. The streets and apartments of Naples are the old age which makes them an exciting sight to observe too.

Not only Pizza: eat like a local
Food goes a long way in explaining the traditions and culture of any society you come across. For that reason, it is essential to put food as a priority in your tour to Naples. Makes sure you don't get tempted to eat like a tourist, instead, visit the local restaurants that are full of the locals.
If you have no idea of the best one to choose, then Nennella would do just fine for you. They will give you a golden opportunity of sampling the best "pasta e patan" at a pocket-friendly cost. At the same time, you will get an opportunity of interacting with the locals and getting to know them better.

What about visiting the art scene?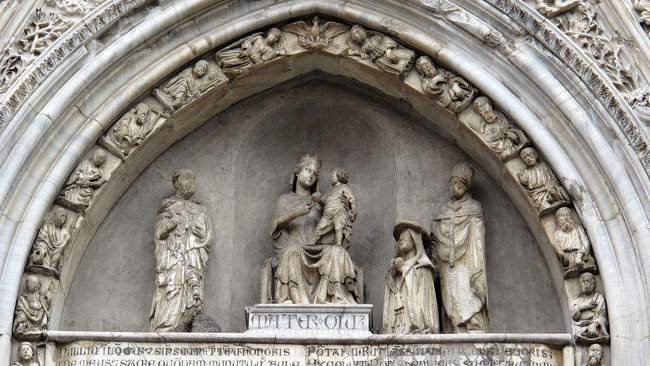 Art makes our lives beauty and adds some meaning to it. There is a great art scene in Naples famously known as Museo d'Arte Contemporanea Donnaregina. It would be almost impossible missing it since it is well coloured and its beauty can be seen from even miles away.
This site was opened in 2005 and is located in the nineteenth-century Palazzo Donnaregina. It has excellent and eye-catching installations from famous people like Richard Serra, Jeff Koons, Daniel Buren and Anish Kapoor among others. Make sure you set your foot there and give your heart a calm and peaceful feeling of art.
Sample the coffee culture
Neapolitans are fully caffeinated. Coffee comes second after Pizza as a trade name here. Finding a street without espresso and a coffee bar in Naples would be almost impossible. Neapolitans traditionally serve their coffee Zuccherato sweetened, but it is not mandatory. If you like your coffee bitter, specify it to them by requesting for Amaro. The best-known coffee bar in Naples is Mexico. Sample their coffee, and you will feel the difference.
Make sure you remember to taste historic Caffee Gambrinus. However, if you are not too much into coffee, an Aperol spritz would also do.

Start your night after 10PM
This is for the daredevils and for those who love enjoying life in a unique way. If you are among those who enjoy nightlife, Piazza Bellini would be a perfect place for you to visit. Bars line the square, and at the same time, there are young and trendy folks walking in and filling the bars to the brim.
The good thing is, Neapolitans are friendly people and easy to interact with. At the same time, there is a communal atmosphere in this place where people come from different parts and mingle together. It is almost impossible spending an hour or two without making a new friend.
Confront your mortality
One of the unique characters of Naples as a city is its ability to face life's inevitable end. They have an exclusive 'cult of the dead' which is being fought very hard by the modern church. The cult centres on preserving and taking special care of the bones and skulls of the unknown deceased. They go ahead to gifting these skulls and asking for favours in return.
The fontanelle cemetery is one of the spooky and spectacular places to experience this phenomenon. It features caves that are full of rows of stacked skulls that you can visit and unravel the mystery behind it.

Visit Neapolitan churches
Naples has been well known for its religious beliefs. You will find religious items from Christmas nativity cribs to street shrines on sale throughout the year. However, Naples churches really stand out. There are grand, opulent, imposing and noticeably peaceful structures compared to the streets outside. They are worth visiting to appreciate their grandeur.
Gesu Nuovo stands out among them all. At Gesu Nuovo, there are shrines, votives and grave of Saint of Giuseppe Moscati who was a local doctor and was canonized in the 190AD. Giuseppe was believed to be able to perform miracles.
.
Give public transport a trial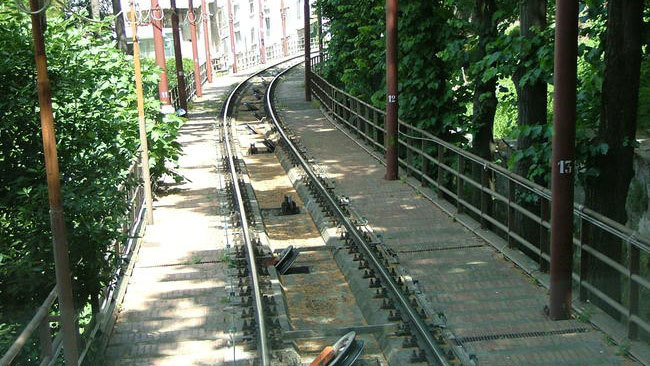 Above Naples city centre, there are two popular hill districts known as Posillipo and Vomero. The two are linked by a funicular cable which dates back to the 1920s. These are far more scenic than London's tube. There is also an underground high art at the subway station of the University of Naples.
Forza Napoli
There is a belief system in every part of the world. Italy has football while Naples adores explicitly Diego Armando Maradona. There are different shrines all over the city that dedicated to Diego who was a football player in 1980. The best memorial that has become a must-visit is in Piazzetta Nilo.
You can as well decide to make it more fun by attending a game. Their current team is led by captain Marek Hamsik featuring star coach Carlo Ancelotti. The team is excellent at it does.
All that said and done, I know you are now fully ready to kick off and start your long and fun-filled trip to Naples. Save enough amount for the trip and make this an unforgettable encounter!