We know it: it's good to be with family for Christmas. But more and more people choose to trick this common wisdom by moving the whole family around the world for a Christmas trip!
Still, you have to choose where to go. What's the best place to spend the Christmas Holiday in the world?
The best just doesn't exist, but we have listed five interesting places you should give a try!
1. New York, U.S.A.

You already know what Christmas in the Big Apple looks like and maybe is the time to check it with your very eyes. Many movies celebrate the Christmas lights in Manhattan, the stunning decoration all around the places and that peculiar atmosphere, half-romantic, half-melancholic.
Admire the world tallest Christmas tree at Rockefeller Center and have fun at its Ice Skating Rink!
During Christmas time in New York, there are also many themed musicals, ballets, and concerts. Among them,"The Nutcracker" is a must!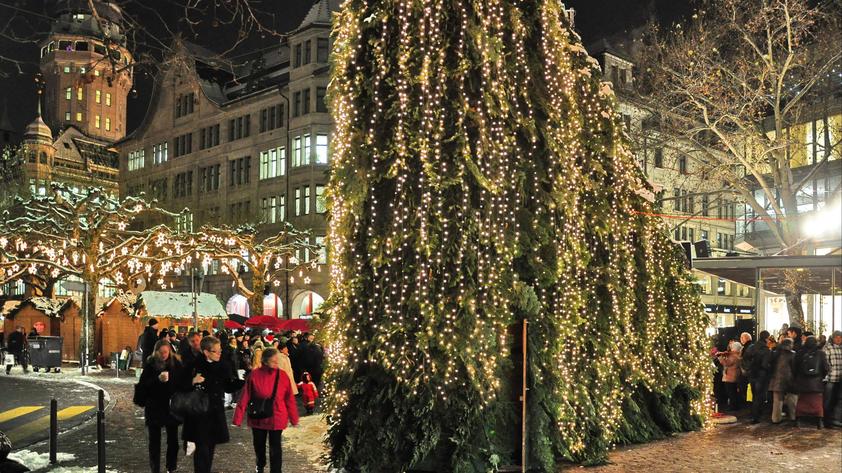 2. Zurich, Switzerland

We could not miss the chocolate's world capital in a Christmas themed list!
Zurich, and Switzerland overall, is so Christmas-ish to the point it seems fake: snow-covered mountains? Check. Nice old towns? Check. Delicious craft chocolate and pastries? Check. Lights all around the place? Check.
But there's no fakeness at all: it's just the way of the place. They even have a Singing Christmas Tree, in the center of Werdmühleplatz: a choir of locals, in a pyramid-like podium, decorated like a Christmas tree.
Be sure to visit their countless Christmas markets: the one inside the station is the best!
3. Vatican City, Rome, Italy

If you are Catholic, the midnight mass in Piazza San Pietro, held by the Pope himself, it's a thing to do at least once in life. If you aren't, it's still a moving spectacle to see so many people celebrating Christmas in the very heart of Christianity.
And remember: all around you lies the Eternal City. Rome has its own way to celebrate Christmas, with many old center's squares full of lights, little markets and people chanting. Don't miss Piazza Navona with its pastries temporary shops and cartoonists who will give you portraits and caricatures!
4. Tokyo, Japan

What happens during Christmas time in countries without a Christian tradition? Find it in Japan! Here celebrating the New Year is more important than Christmas and they live this holiday in a really mundane way: a lot of lights and decoration with almost no links to its religious meaning. It can be a disorienting but fascinating perspective to live Christmas holidays at least once.
On Christmas Eve, they have romantic nights for couples, resembling the typical Valentine's Day activities.
5. Buenos Aires, Argentina

Another unusual perspective on Christmas time can be found in Argentina, but for different reasons. Argentina is a country with a Catholic heritage and they do regular Christmas. They just happen to live in the southern hemisphere of the world so their Christmas holidays are... summer holidays!
In Buenos Aires you will celebrate Christmas with turkey-dinner and barbecue, dressed in t-shirt and shorts, out in the garden!
But here comes the incredible thing: the winter setting of Christmas Holiday is so established in the global culture that in Argentina they use cotton-ball adornments to simulate snow!
"The time is out of joint" here in Argentina and it's a really unique way to celebrate Christmas!